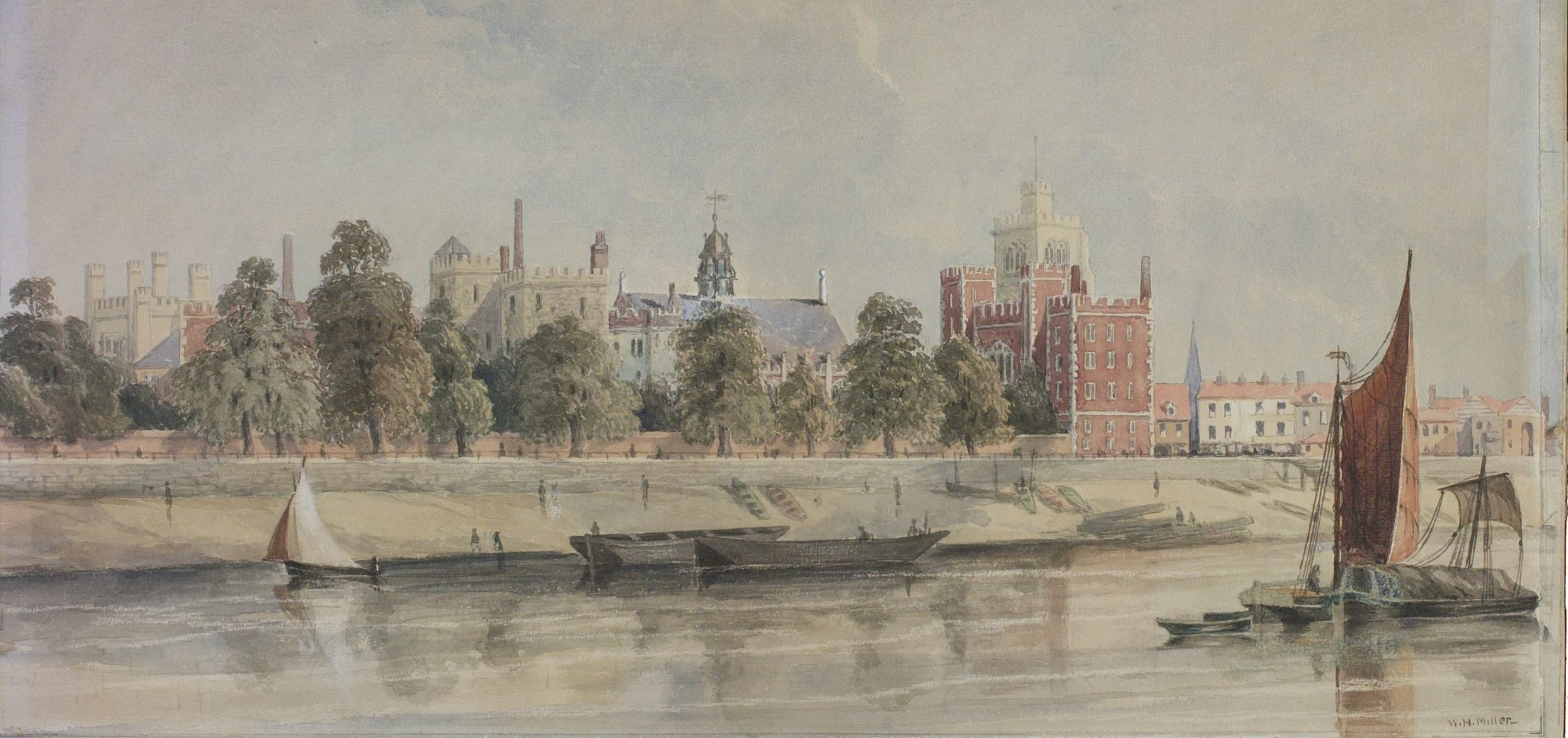 [Lambeth Palace from the river], signed in right hand corner-W H Miller, 19th century. Prints 005.0001
The vision of Lambeth Palace Library is to collect, preserve and make accessible the memory of the Church of England, so that its cultural and religious history can be explored and enjoyed by all.
Mission
Lambeth Palace Library is the historic library of the Archbishops of Canterbury and preserves the national archives of the Church of England. Our mission is to promote public access to our collection by welcoming researchers and through public engagement, such as outreach and cultural and academic partnerships.

Specifically, we aim:
To develop, preserve and safeguard the collections, in whatever media, for posterity and for current and future generations to enjoy;
To use the collection to support the work and mission of the Archbishop of Canterbury;
To promote access to our collections through cataloguing and digitisation;
To develop enriching public engagement for the exploration of our collections, by as wide an audience as possible through all available means and media;
To stimulate and support research into the history of the Church of England and our collections;
To preserve the corporate memory of the National Church Institutions, their actions, decisions and work in support of the Church of England;
To provide expert knowledge and leadership in the field of libraries and archives to the wider church through our own trained and emerging expertise.
Lambeth Palace Library 2020