The new Collections Care studio is at the heart of the Library's design and is central to its mission. The new studio is complemented by improved storage areas, replacing inadequate facilities at the Bermondsey warehouse and thirteen separate cramped rooms within Lambeth Palace. All stores in the new Library are temperature and humidity controlled and have fire suppression systems, allowing for better environmental control of the books and archives and ensuring that the cultural and religious heritage of the Church of England is safeguarded for the future and can be explored and enjoyed by all.
Conservation & Collections Care at Lambeth Palace
Library
In 1950 a small bindery was created in Morton's Tower to manage the conservation and rebinding of books damaged in the bombing of 1941. In the early years of this century the studio was refitted to deal with more archive-based conservation needs. However, it became increasingly clear that this would still not be enough to meet the ongoing needs of the collections or to ensure access to them in the long-term. A new purpose-built studio has been created in the new Library to enable more complex conservation treatments to be undertaken and to help maintain the collections in our care.
Our new title is Collections Care, a term which describes holistically what we do in terms of interventive and preventive work to ensure the collections are protected from physical, chemical and environmental risk. Our team of conservation and preservation specialists focus on the conservation of the Library and archive collections, as well as assisting Westminster Abbey Library and Muniments on their conservation programme.
In addition, the team proactively undertake a range of preservation tasks, such as condition assessments, surveys, pest and environmental monitoring, and actively support public engagement programmes, digitisation and exhibitions and the internal display processes.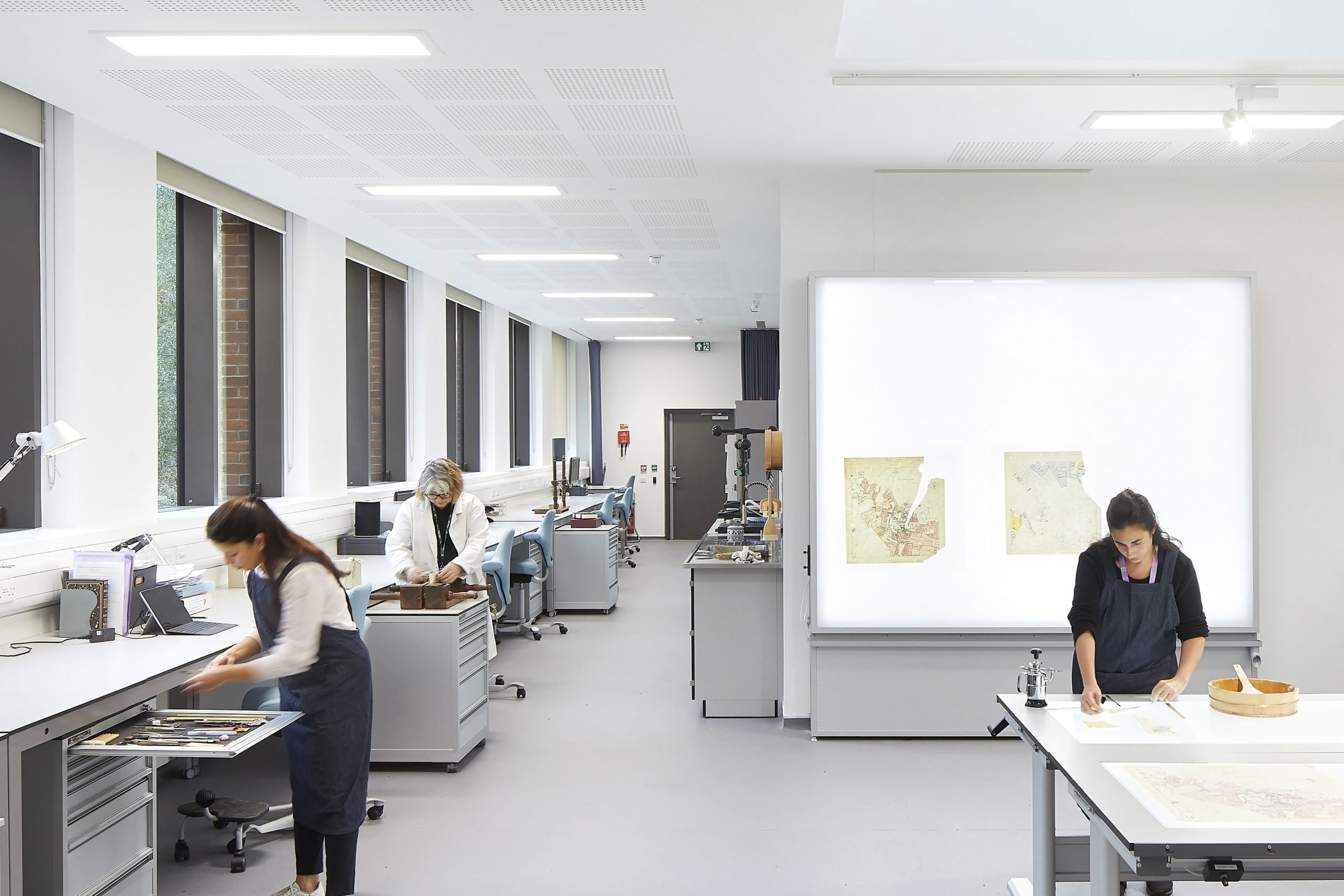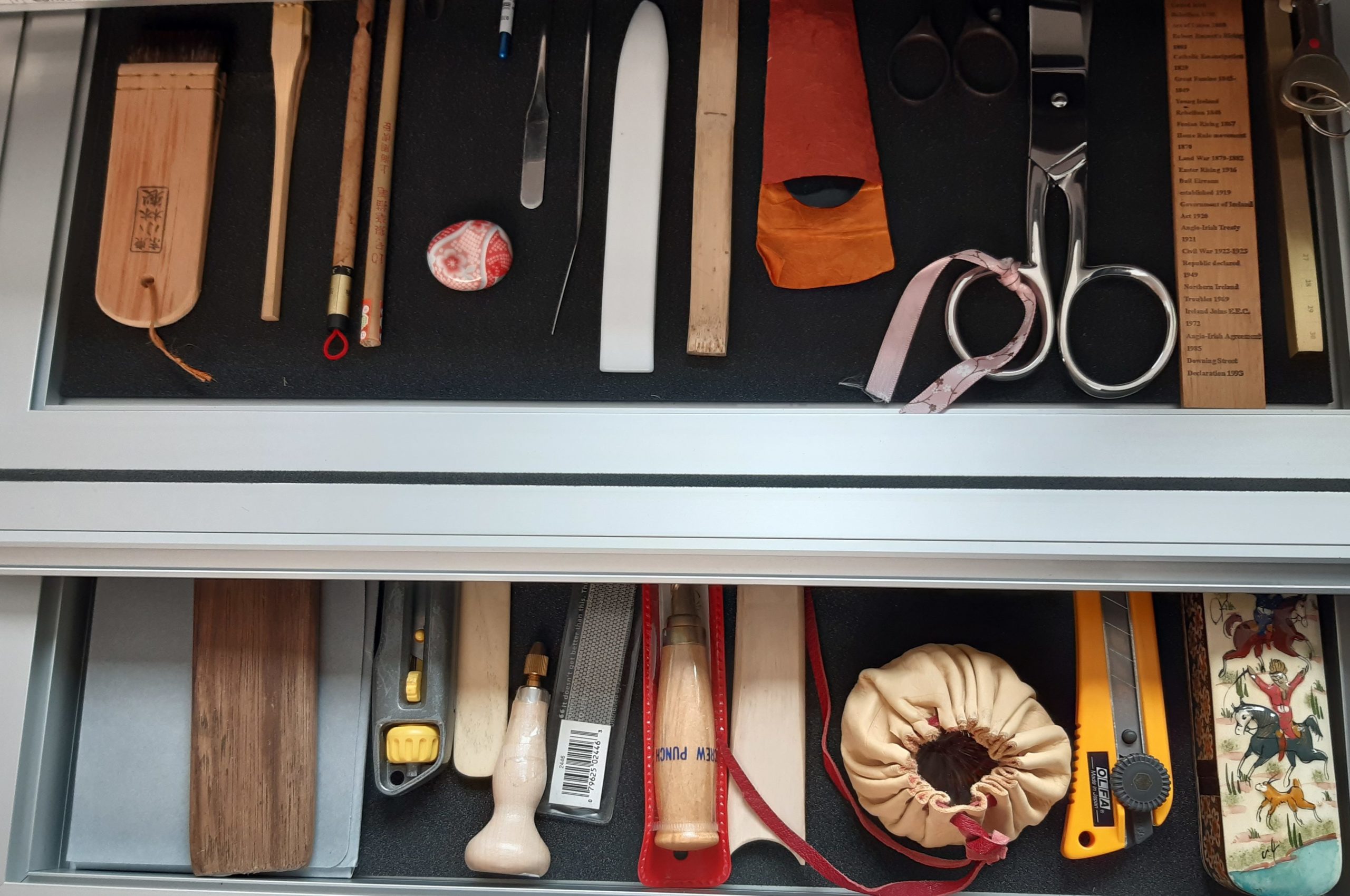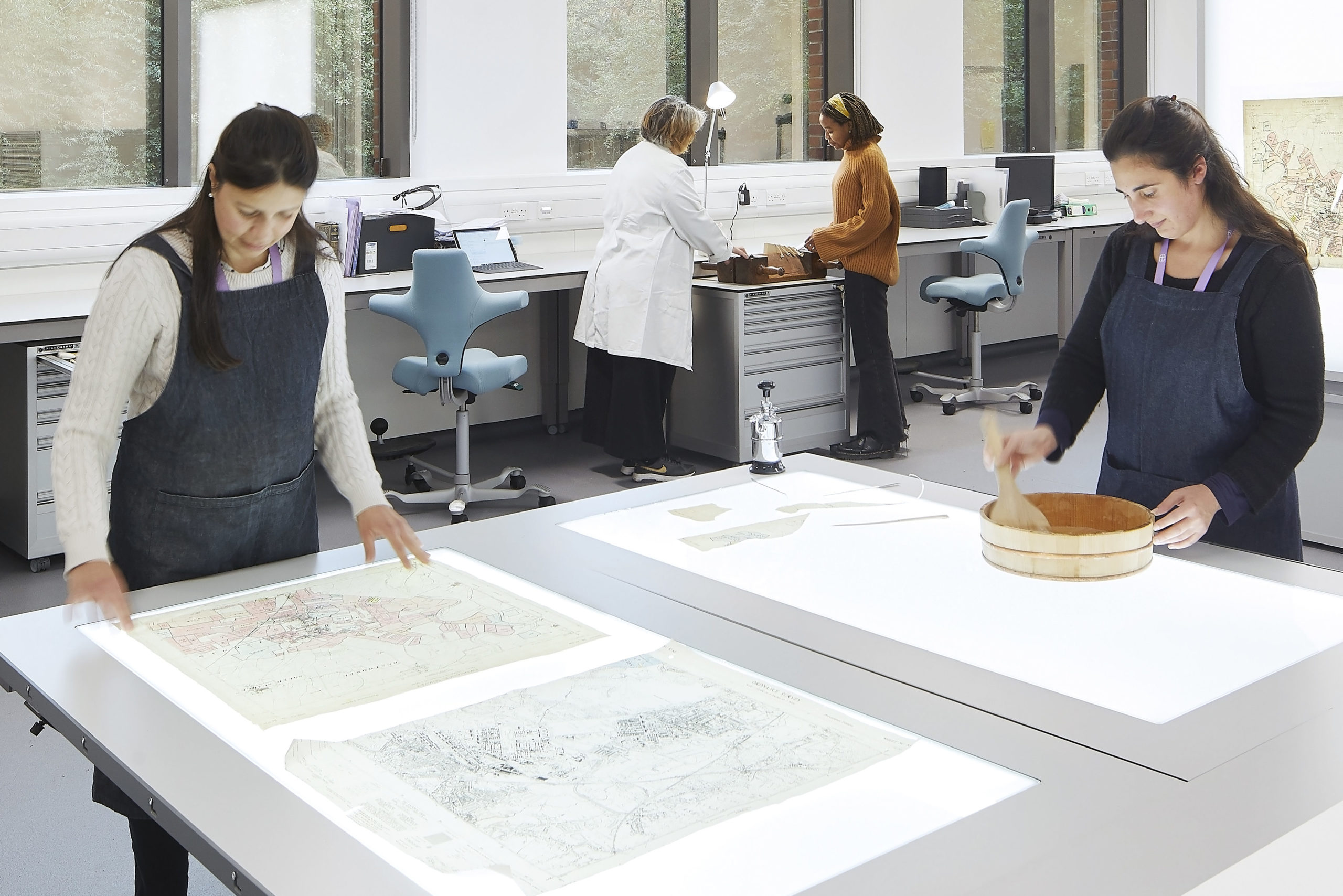 Exhibition Loans
Lambeth Palace Library aims to share its collections with a wider audience as far as possible. The Library regularly lends to public exhibitions in libraries, galleries, and museums within the UK and abroad. To request a loan from the Library or see what items are currently on loan please visit our Exhibition Loans page.