5th October – 15th December 2023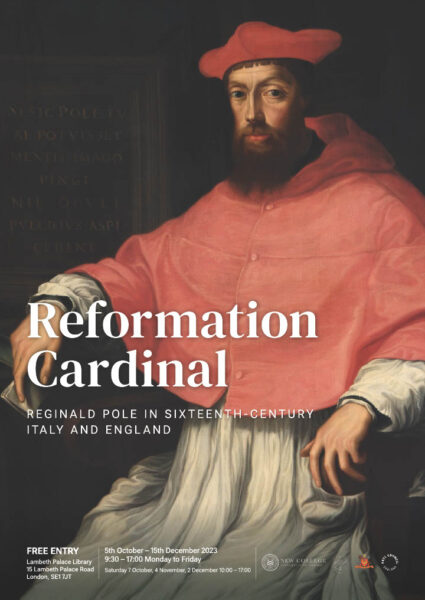 Born in 1500 into the highest circles of the English aristocracy, becoming both cardinal and England's last Catholic Archbishop of Canterbury, Reginald Pole steered a perilous course through the storm of the European Reformation. A brilliant scholarly career in Italy took him to Rome, from where he launched an audacious campaign against Henry VIII's regime and its anti-papal policies. His intellectual leadership of the Church mirrored his position in a circle of close spiritual friends, which included the artist Michelangelo. Returning to England after the accession of the Catholic Queen Mary, Pole reconciled the English Church to Rome and did much to re-establish Catholicism before his premature death at Lambeth in 1558. This exhibition brings together books from Oxford, London, and Rome to tell the story of this complex, charismatic individual.


This free exhibition will be in Library's exhibition room from 5 October 2023, 9:30 – 17:00 Monday to Friday. Saturday 7 October, 4 November, 2 December 10:00 -17:00
This exhibition has been made possible
as a result of the Government Indemnity
Scheme. Lambeth Palace Library
would like to thank HM Government
for providing Government Indemnity and the
Department for Culture, Media and Sport, and
Arts Council England for arranging the indemnity.
Items in this exhibition have been acquired
through the generous assistance of the
Archbishop of Canterbury, the Friends of
Lambeth Palace Library, the Friends of the
National Libraries, and the V&A Purchase Fund.